A God Bigger Than Boxes
This post is my contribution to this year's Queer Syncroblog hosted by my friend Shannon Kearns, the Anarchist Reverend. Learn more and read the other entries!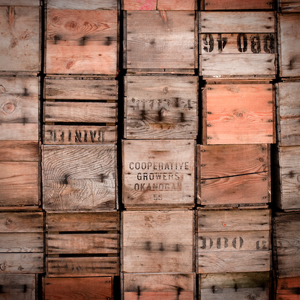 "God loves all His children, but He loves some of us more than others," an associate pastor at my childhood church preached a few years ago. My jaw dropped. I scribbled the quote down on the church bulletin to make sure that I wouldn't forget it.
With the space of college in Los Angeles and two years living in New York City between my then-current self and my self of my childhood, the pastor's words were shocking. I shouldn't have been shocked though: that's what our church has always taught.
We were Christians, we who had accepted Jesus as our personal Lord and savior, and God loved us the most. Going to church didn't make you a Real Christian, so just because our friends went to other churches didn't mean that they were really saved. Catholics could be Real Christians if they believed the right things and said the right prayer; Mormons were definitely not Christians.
And that's the God I grew up believing in: a God of boxes. Christians and not Christians, the saved and the damn, righteous and sinful. There was a line for everything. Even the rules for dating were clear: hand-holding and kissing were OK, anything under the clothes was not. And after a year of dating, you need to get engaged or break up.
When, in middle school, I started to realized that I liked other guys, I didn't have a box to put that in. I was told that a person was such boxes goes in the pervert box, the unrepentant sinner box, the threat to society box.
My NIV Teen Study Bible confirmed what church and society told me, but I couldn't stop there. I had to seek out and create queer theology, I've become born again again, and I clung to one of my favorite Bible verses to "test everything, hold on to that which is good."
In the process, I've found that God is bigger than the boxes of my youth.
My experiences because of my sexual orientation profoundly shaped (and continue to shape) my life. They helped me to question my previously unquestioned beliefs. They brought me into contact with diverse people and opinions.
And, perhaps most strikingly, they guided me deeper into the Christian faith. I look back now at my middle school faith and realize that it was childish. I was so concerned with 15-minute "quiet times" each morning (that I could never manage to keep up with). I insisted that Noah's Ark was real and that men had one less rib than women. I refused to understand evo- lution. And of course, I thought it was a sin to be gay.
Today, my adult faith—triggered by being queer—has transformed my life. It peels off layer after layer of the old creation.
Shame.
Arrogance. Self-righteousness. Judgement.
Prejudice.
Unexamined racial privilege. Nationalism.
Violence.
Transphobia.
Faith has the power to enact real, measurable differences in the world. But not in a magical way. Faith is powerful only when it is transformative. Only, as Dave O'Connell insisted, when it changes you.
Now, this is what I believe:
I believe that God's love is big enough for us all. All of us, even the people I don't like, even the people who have hurt me. Even Fred Phelps.
I believe that just as Jesus was incarnate in humanity to demonstrate the power of love, so too must I incarnate my love for others. It's not enough to say "I love you," I must act out that love. Even when it's uncomfortable. Even if it means I might be crucified.
I believe that God is in the margins. That just as Jesus was a homeless, itinerant peasant born to a single teenage mother in exile, God still dwells in the shadow of the Empire. That I have something to learn from a God who con- tinues to be in my midst in the lives of those I encounter every day.
I believe that Sin is real and pernicious and evil. I see it more now than ever before—in the torture of innocents in the name of military might, in the economic injustice which causes my country to have more empty homes than homeless people, in the horrible condi- tions in which my electronics were produced. Sin is real and ever-present and seemingly in- escapable.
I also believe — absolutely believe — that healing and reconciliation are possible because I've experienced them in my own life.
Today, I have been transformed into a new creation. And it's all because I'm queer.
Thank God.
If you enjoyed this article, you may want to go deeper with Spit & Spirit, a free digital magazine. Learn more and subscribe.
More entries from this year's syncroblog
the Anarchist Reverend shares his thoughts on the Queer Christ over on the Camp Osiris blog.
Peterson Toscano shares "The Lost Gospel of Thaddeus."
Shirley-Anne McMillan writes about Mother Christ.
Adam Rao shares why he is not participating in today's synchroblog.
Kaya Oakes writes about God, the Father/Mother.
Clattering Bones writes about The Queer God.
Daniel Storrs-Kostakis writes writes about An Icon of God.
Jack Springald writes about Avalokitesvara and queering gender.
Amaryah Shaye Armstrong writes about Inclusion and the Rhetoric of Seduction.