Google + Activism: Four reasons Google+ will improve organizing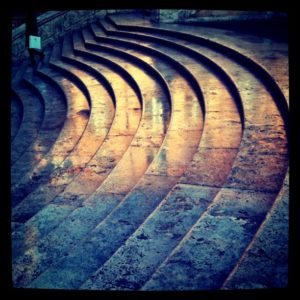 Google+ can change the face of activism, and you can be part of it. I am wary of bloated claims about the power of social media to create social change (see: claims about the Twitter revolution in Iran, tweets primarily in English… curious). In fact, I am adamant that online activism must be coupled with offline action to produce meaningful results.
All of that is precisely why Google+ is the best tool yet available at the fingers of activists. Here's how and why you can use Plus to create meaningful social change.

Individual Empowerment
Unlike Facebook, which is rife with businesses, organizations, and applications, Google+ is (for now) comprised entirely of individuals. Actual people. You can't simply "Like" Free Darfur and be done with it. If you care about Darfur, you're going to have to post about it, comment on it, upload pictures of it, or read (and +1) articles about it. There can be no pretense of caring, you must be actively engaged in order to demonstrate your support. And individual empowerment is a powerful force for social change.
Privacy Onion
Google+ centers around varying layers of privacy. Twitter is a potential tool for mass-organizing, except everyone can see what you are talking about; which, includes the very people and organizations invested in opposing your causes. Tweets are broadcast message. While you can reply to a tweet, threaded, multi-person conversation is difficult except in real-time. With Google+, you can put important, public information on blast, available for all to see and reshare; while reserving private, sensitive information for your inner circles. It can be a megaphone or a discussion group, a message board or a private message system.
Integrated Multi-Media Collaboration
Last week, Shannon Kearns, Jules Kennedy, and I used the Hangout feature to have a three-way video chat to solidify details for the Sanctuary Collective Empowerment Project, Jules' dream gathering, and the queer theology synchroblog. Shannon set it up so that only Jules and I could see that he was hanging out. We're planning on doing public hangouts to connect queer activist and advocates who are geographically separated (ssh, don't tell anyone). The privacy onion here makes the multi-media tools even more powerful.
The Crucial Piece
You are the crucial piece in this equation. While Google+ is poised to be a tool for organizing, collaboration, and information dissemination in ways prior social networks were unable to realize, it also has the potential to be just another collection of status updates about cereal and photo uploads of cute babies. Technological tools are only vessels, fill them wisely.
If you found this helpful, use Google+ and Twitter to spread the word and encourage discussion. Share it on + and tweet out the link. Tag or mention me so I can join the discussion. You can connect with me on Google+ and flow with me on Twitter.
Photo by sunshinecity