I've been doing LGBTQ activism and education for over a decade with organizations like Soulforce, GLSEN, and HRC. I received nonviolence training from civil rights leaders including Phil Lawson. I've spoken about sexuality and gender at dozens of colleges and conferences across the country. I'm the co-creator of Legalize Trans, an artistic and educational movement to advance gender justice, and the co-founder of Queer Theology, a resource hub and online community for LGBTQ Christians.
And of course, as a certified relationship coach, I work with folks to open up their relationship and navigate the issues that come with open relationships and polyamory. I have a certification in coaching through WCI which is accredited by the International Coaching Federation.
My pronouns are he/him/his.
My work has been featured in a bunch of places, including: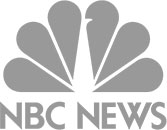 My open relationship story…
9 years ago, my boyfriend and I set out to open our relationship.
We were young and in love and yet had this sense that maybe there was more. We didn't approach it from a place of lack but rather a place of potential. And still… it felt scary, overwhelming, just plain hard. We found a few helpful books and more than a few unhelpful reality TV shows.
Nothing quite fit all the way, but we gave it a go. Through experimentation—plus a mix of determination and grace—we found ways of relating that are as satisfying and life-giving as they are safe and stable.
We hear all the time "Oh, I could never do that" and of course, we thought that too.
Here's what I've learned: if you want it, you can too.
Since then, we've seen the ups and downs of our relationships. We've soared through the honeymoon phase and navigated our way through conflict and life changes.
I learned what's helpful (and what isn't) when it comes to navigating opening your relationship and the every day work of being in an open relationship. And most importantly, I've worked with individuals and couples all along their open relationship journey who are asking (and answering!) questions such as
Do I want an open relationship?
How do I talk to my boyfriend about opening our relationship?
My partner wants an open relationship and I'm scared, what do I do?
What will my friends and family think of this?
What do I do with the overwhelming fear that I feel?
How do I handle jealousy when my boyfriend is with other people?
If you're asking yourself any of these questions, I got you boo. No more going at it alone. No more shame. No more isolation. No more not having anyone you can talk to.
Whether you're single, dating, or in a committed relationship; whether you're already open or just thinking about it, you will find resources, a community, and if you want some extra support, coaching, to support you in your open relationship journey.