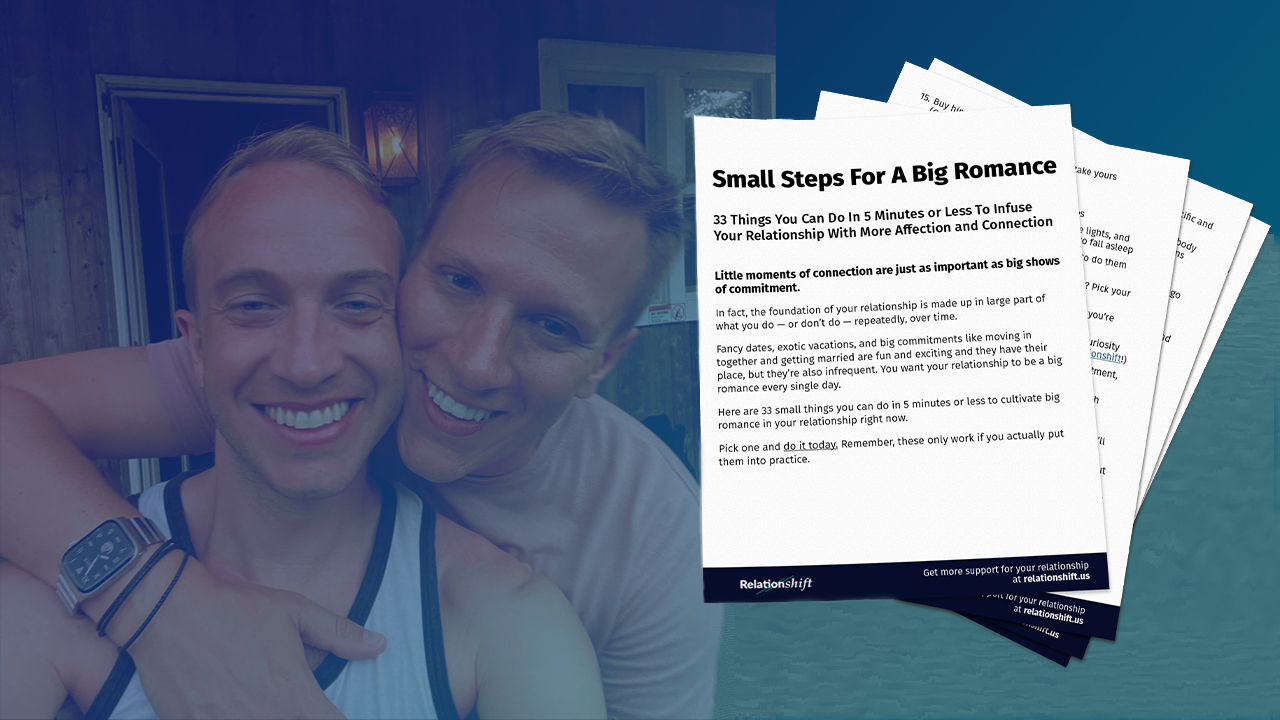 Small Steps For A Big Relationship
33 Things You Can Do In 5 Minutes or Less To Infuse Your Relationship With More Affection and Connection
Little moments of connection are just as important as big shows of commitment…
… but sometimes, with the busyness of life, work, and and all your other obligations, it can be hard to know what to do to cultivate more romance in your relationship, especially things that don't get a lot of time, energy, or money to pull off.
With this this short digital download, you'll have 33 quick and simple things that you can do for or with your partner to infuse your relationship with more affection and connection.
No more guessing, no more "I should do something"… you can start right now.
Get Small Steps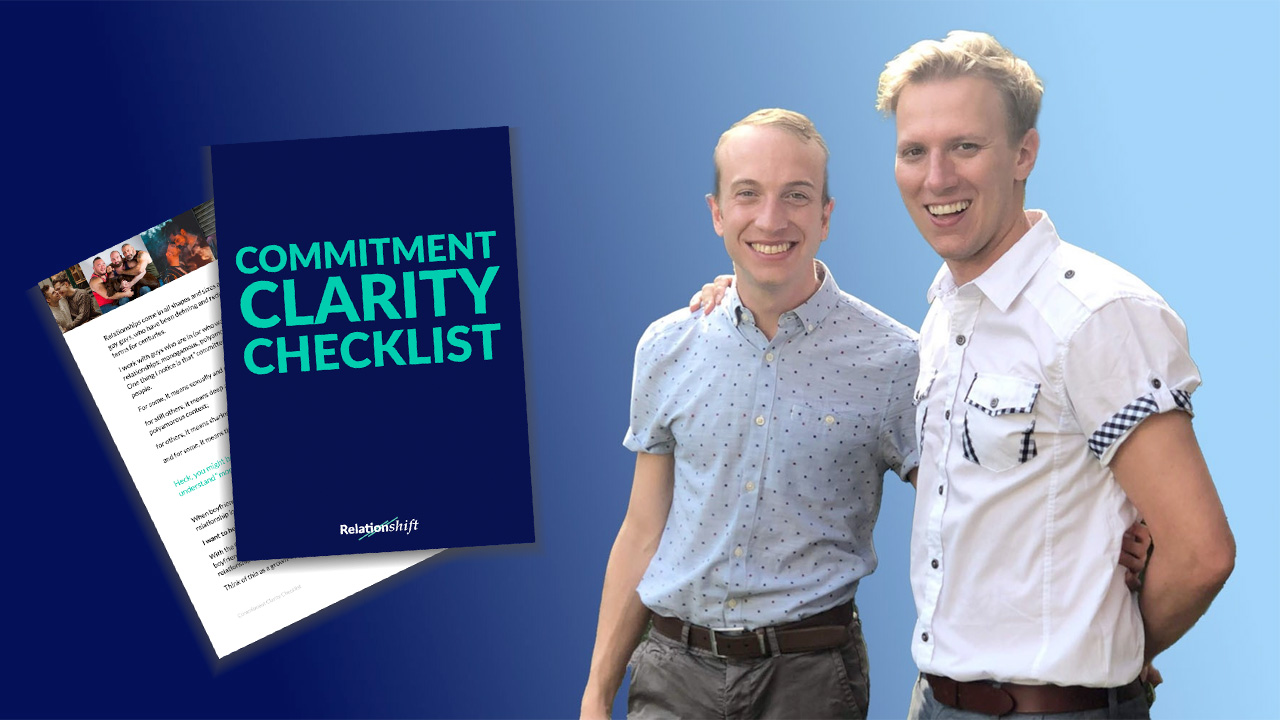 Commitment Clarity Checklist
Monogamous? Polyamorous? Open?
Something else?
Are you and your boyfriend on the same page? Let's find out (and get you there if not)
The Commitment Clarity Checklist is your next step in strengthening & shifting your relationship.
The Commitment Clarity Checklist is a way to create more security and connection while opening the door for future possibility in a way that feels safe and committed.
This is where every couple should start
✅ Before opening up or talking about polyamory
✅ If you want to improve your already-open relationship
✅ Or even if you want to stay monogamous
Want more hands-on support?
Apply for relationship coaching
My approach to coaching includes a structured program that guides you the highest level of relationship satisfaction and along with direct coaching support by Zoom and/or 24/7 text- and voice-note messaging. You'll get actionable exercises and resources plus on-demand video trainings that focus on giving you exactly what you need to fix the challenges in your relationship, rather than simply talk about them.
YouTube Best-of-the-Best
Want to browse a bit?
Check out these recent and all-time favorite posts